Bike Maryland January 2015 Newsletter
---

Wishing You and Yours Safe Riding in 2015
Happy New Year
Less than two weeks into 2015 and the Maryland cycling movement has gained momentum!
Response to State's Attorney Press Conference on Charges in Cycling Related Crash
On the behalf of citizens in Baltimore and across the state, Bike Maryland and Bikemore appreciate the efforts of the Baltimore Police Department and State's Attorney's office in pursuing justice for Tom Palermo and his family. Charges to the driver of the vehicle that struck and killed Tom Palermo on December 27th were announced in a press release from the State's Attorney's office. The death of a bicyclist in a car collision is a terrible event, but preventable if all road users slow down and commit their full attention to the operation of what can be a deadly weapon when wielded incorrectly.
Demonstrated in the image above from January 1, 2015, over 1,000 community members came out in a powerful show of commraderie and cycling spirit in a time of grief, anger, and loss. Bike Maryland continues to work closely with Bikemore and local leaders to ensure that Tom's passing is not in vain. We express our gratitude for the increased opportunities to raise awarness and educate bicyclists and drivers alike through various media outlets, listed here and will continue to work towards improved safety conditions for all road users.
In November 2014, Bike Maryland hosted our first legislative planning meeting with leaders and advocates from nearly every county in the state to set achievable goals for the 2015 Legislative Session, which begins January 14th. As we shift gears into this new year, our organization will determine which pro-bicycle action items we can accomplish in partnership local officials, government leaders and with transportation authorities, including the Department of Transportation, Motor Vehicle Administration and State Highway Association. Stay tuned and mark your calendar for the Annual Bicycle Symposium in Annapolis on March 17th. This event is free to the public and will include an opportunity to meet with legislators to discuss local issues.
Now more than ever we need to and we pledge to raise the collective voice of bicyclists, in Maryland and everywhere
Bike Maryland Membership Drive! Are You With Us?
This month we launch our membership drive! You may have set a New Year's resolution and here at Bike Maryland, we hope included in your personal mission for 2015 is a commitment to be a better cyclist; meaning, we want you to ride more, we want you to practice safe techniques, and we want you to unite with us and the thousands of other Maryland cyclists who strive for improved conditions and increased recognition.
Strength in numbers. We need your support and alliance with our mission.
Please join us as a member and enjoy exclusive member benefits such as the Bike Maryland MVA Organizational License Plate, pictured above.
Call For Comments On MD 175 Widening Project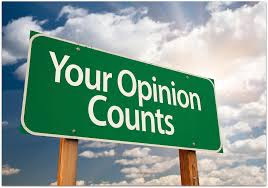 MD 175 by Fort Meade is being widened in phases and just received new funding to advance to the next stage for one section of MD 175. Public comments are being accepted on the project through January 14th and will be passed directly to the design team. The more people that demand separated or protected bike lanes, the better the chances are that they will be built.

The current project will make MD 175 a 6 lane road (3 lanes in each direction) with striped bike lanes on the sides of the road, no barriers or separation. This design is up to SHA standards, but we need to tell SHA that more is needed.

Please spread the word and email comments to comments@baltometro.org, refer to the MD 175 widening, the phase from Reece Road to Disney Road, and insist that they separate or protect the bike lanes!

Visit the SHA project page here.
Harford County Advocacy Meeting
Who & What: Meeting for Harford County bicycle advocacy to discuss road connection, trail project priorities, and the 2015 legislative session.
When: Thursday, January 15 from 6:00 - 7:30 PM
Where: Duclaw, 16 A Bel Air South Parkway, Bel Air, MD
RSVP not necessary.
Baltimore Youth Cycling Group
Baltimore Youth Cycling (BYC) is a new group forming to give youth 8-16 the opportunity to get a taste of bicycling as an organized team sport. Supported by local bicycle shops and clubs, structured practices led by dedicated coaches will bring a new sense of camaraderie to our children as they learn bike skills, life lessons, and community action. BYC is based on a model used with massive success by other communities to re-imagine the cycling culture of their city.
On Sunday, January 18th BYC will be holding a community meeting for interested parents and kids and will be electing their new board at De Kleine Duivel starting at 5 pm. Pizza will be provided by a club partner and drinks available for purchase.
More information, click here to visit the groups Facebook page or the website here.
2015 Bike Maryland Event Dates. Be a Part of Maryland Bicycling.
Mark your calendars and join us!! Details forthcoming:
March

17, 2015 - 18th Annual Bicycle Symposium in Annapolis, *always free

September 12, 2015

- 6th Annual Larry's Ride at Camp Milldale in Reisterstown

September 27, 2015

- 22nd Annual Tour du Port at Canton Waterfront Park in Baltimore City
Look Forward to Our Next Newsletter
2015 Symposium Registration Information!

2015 Bike Maryland Jersey Design Contest
---